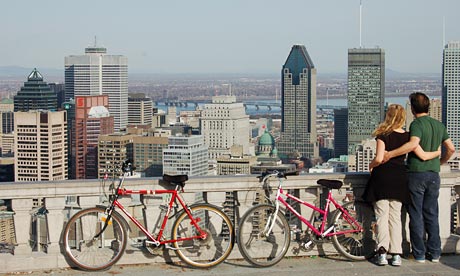 From The Montreal Gazette:
MONTREAL - At least 40,000 bicyclists are expected to fill local streets this weekend.
About 12,000 will pedal through the city's central and eastern neighbourhoods Friday night, starting at 8:30 for the Tour la Nuit.
About 30,000 are to take part in Sunday's Tour de l'Île, a 52-kilometre circuit that begins at 9:15 a.m. near Mount Royal and loops west through Côte des Neiges, Notre Dame de Grâce, LaSalle and Verdun before ending downtown about 2:30 p.m.
Read more
....