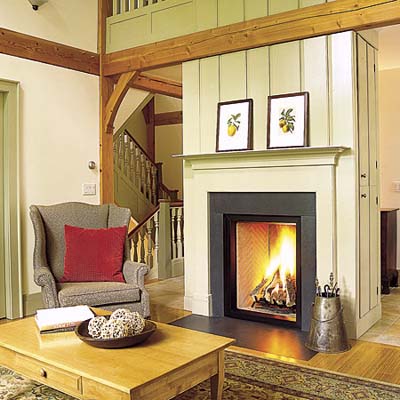 Image from This Old House
From The Montreal Gazette:
The chilly depths of this winter of long nights and freezing temperatures is perhaps not the ideal moment for the city of Montreal to suggest to residents that they stop lighting their wood stoves and fireplaces.
Fireplaces have been a source of heat and comfort and pleasure for humankind since prehistory.
Unfortunately, however, research has found that in a city the size of Montreal, with its large number of wood stoves and fireplaces, the solid particles all those fires emit into the air are very bad for people's health.
Read more
....

Update:
Vital cultural practice
-- Globe And Mail